Gordon Ramsay explores West Sumatra in 'Uncharted' second season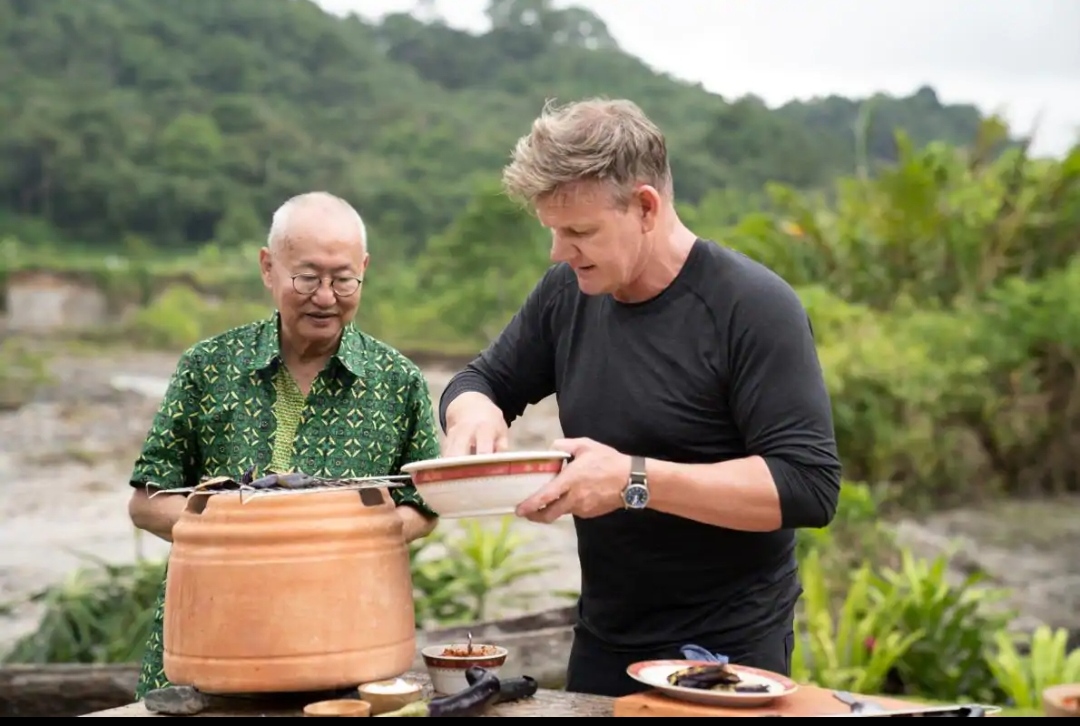 Berita Utama EKO KURNIAWAN, S.Kom(Diskominfo) 26 Juni 2020 08:14:14 WIB
---
British chef Gordon Ramsay finally made his way to Indonesia and his culinary journey in West Sumatra will be part of the second season of Gordon Ramsay: Uncharted, slated to premiere in early June. 
According to a statement, Ramsay's adventure in the province includes working as a deckhand on the open ocean, milking buffalo, participating in a traditional bull race in a remote rice paddy field and searching for giant prawns in a bat-infested cave system.
Other than Indonesia, the multi-Michelin star chef also explores Tasmania, South Africa, Louisiana, Norway, India and Guyana for the second season.
"We are exploring seven new regions this season, each with vastly different culinary customs and history," said Ramsay in the statement. "We get the opportunity to learn from the locals and hear their stories, and that gives us a much deeper experience and understanding of the world around us."
The episode on Tasmania is set as the series' premiere, scheduled for June 8 at 9 a.m. on National Geographic. 
The Indonesia episode will air on June 29.
The country's own legendary chef and TV personality William Wongso acted as his mentor in the episode, which also features rendang master Katuju and food writer Ade Putri Paramadita.
The second season boasts being "even more off grid and off recipe" as Ramsay "partakes in culinary customs and learns about the delicacies and fresh flavors unique to each region". Each episode concludes with Ramsay "challenging himself during a final big cookout with a local food legend by his side".
The new series will air globally in 172 countries and 43 languages. 
The first season of Gordon Ramsay: Uncharted saw the Ironman athlete explores six different locations, namely Peru, New Zealand, Laos, Hawaii, Alaska and Morocco. (kes) 
---